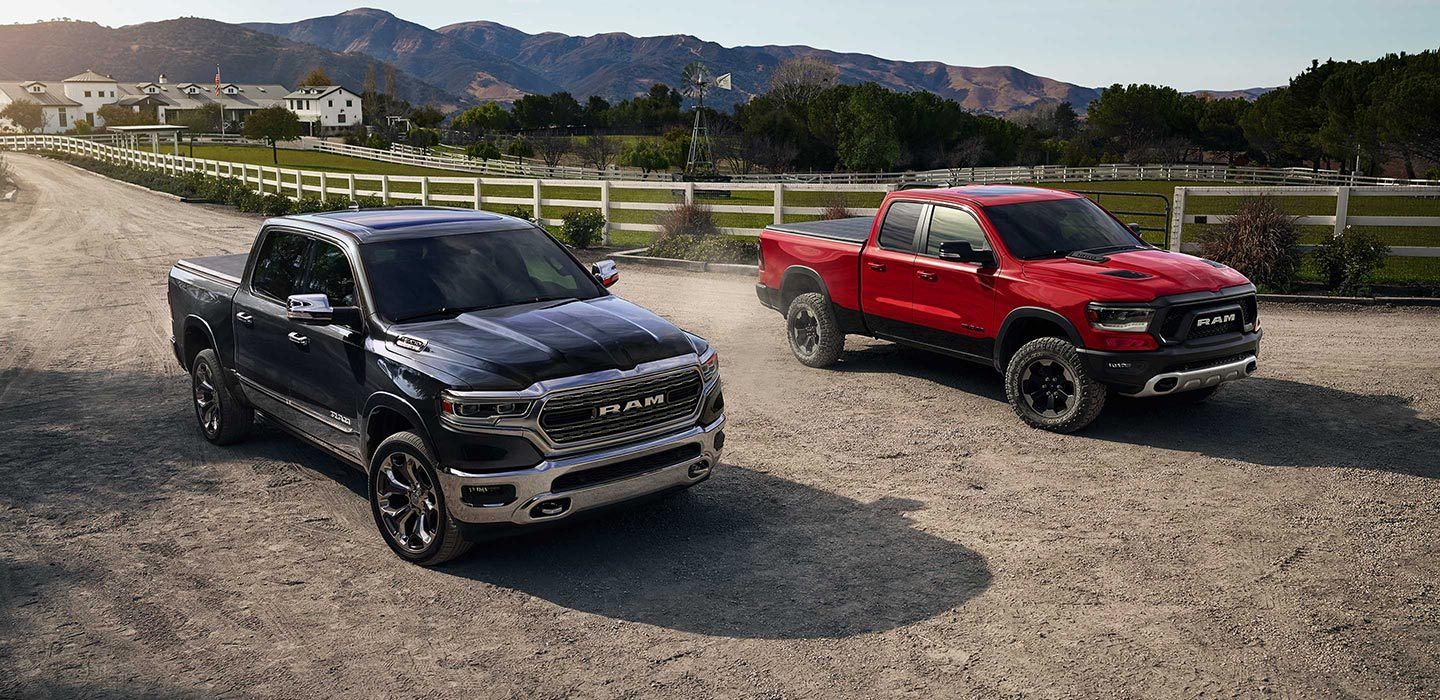 Any kind of vehicle has its perks. Compact cars are great for parking, while Dodge vans are great to seat a lot of people. But why should you consider upgrading to a pickup truck when you are shopping for a car at Hall Chrysler Dodge Jeep® RAM in Virginia Beach? Pickup trucks offer a lot of power, cargo space, and off-road capabilities. Consider taking one for a test drive today, like the 2019 RAM 1500 Unlimited that we now have in stock.
Power
Pickup trucks have some of the highest horsepower numbers out there. For instance, the 2018 RAM 1500 Express has an engine that gets 395 horsepower at 5,600RPM. The 2017 RAM 1500 Tradesman was on the US News and World Report list of the 11 most powerful pickup trucks, largely because its V8 engine also gets 395 horsepower and it's great for towing and carrying heavy loads.
Cargo space
Pickup trucks have tons of space to carry whatever you need to haul. These vehicles can be great for minor moving tasks like a stove or refrigerator, but also for big moves when you'll need to transport a lot of furniture. If you need a vehicle that can haul for your business, a pickup truck is definitely the way to go.
Off-road capabilities
Powerful pickup trucks have huge tires and high ground clearance so that you can take your RAM truck off-roading. Whether you love taking your truck through mud or need to drive through pastures on your farm, the capability of a pickup truck to keep you safe and moving easily off of the road is unmatched.
If you are interested in finding your next powerful pickup truck, visit your local RAM dealership in Virginia Beach today.