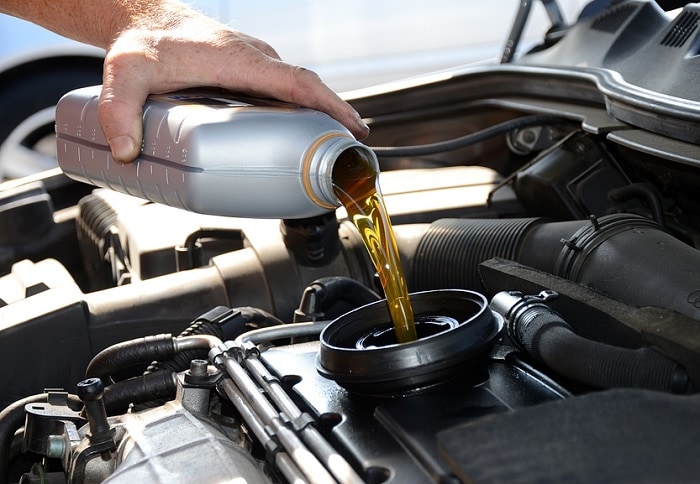 You're a responsible car owner – we know. You've been driving your Jeep® Wrangler or RA M 1500 for months or years, taking it to the car wash, replacing your tires. We also know that most drivers get busy, and that one of the easiest maintenance tasks to put off is an oil change. After all, your car will keep running even when the service is overdue - but at what cost? Today we want to talk about why it's important to get your oil changed regularly, and how we can help you do that as quickly and easily as possible here at Hall Chrysler Dodge Jeep RAM.
Why Are Oil Changes Important?
Motor oil is critical to your Jeep SUV or Dodge car's performance and your engine's health and longevity. This critical fluid lubricates your engine, helping keep your parts from wearing down as quickly due to the heat and friction of the engine. Regular oil changes are also important in terms of keeping your engine clean; just a little bit of dirt or road debris in an engine could lead to big problems. As motor oil removes dirt from the engine, it holds onto it, and that dirt breaks down the oil into a sludge over time. If left unattended for too long, the oil is no longer effective; instead, it's detrimental. Regular oil changes not only help keep your engine from wearing down, but they also give you the fresh oil to do the important task of cleaning your engine.
Hall Chrysler Dodge Jeep RAM Virginia Beach
It's easy to understand the importance of oil changes. However, we do understand that it may be hard to find the time, and you dread sitting in the waiting room at the mechanic's. Luckily, we're here to help! Our oil changes are fast and easy and performed by expert technicians who undergo regular training. Even better, you can enjoy a comfortable lounge with wi-fi and beverages while your car gets outstanding Chrysler, Jeep, RAM, or Dodge car service near Norfolk, VA. Chesapeake, VA drivers can give their car top-of-the-line care and the regular maintenance it needs without the hassle here at our Virginia Beach dealership! Contact us today to schedule an appointment!