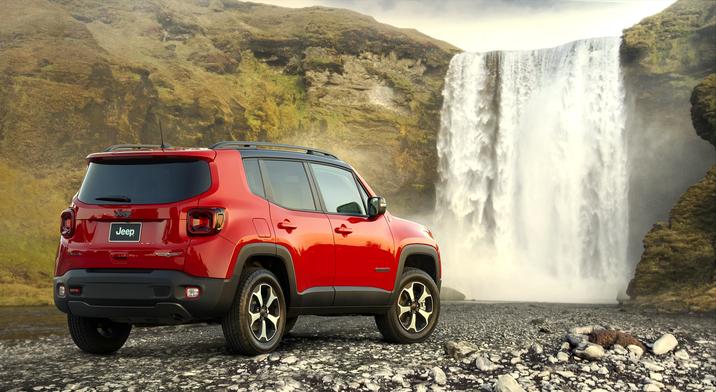 We've talked before about how tough it can be for drivers to choose between two models that seem similar on the surface. Usually, while one model might have the edge, it often comes down to factors like lifestyle, budget, and which features are important to the individual drivers. When it comes to deciding between the 2019 Jeep® Renegade and the 2019 Nissan Rogue, those factors are all in play. But between these two models, our RAM dealers feel confident in saying that if you love adventure and the outdoors, the 2019 Jeep Renegade is the way to go.
The 2019 Jeep Renegade is made for the outdoors, off-roading, and getting close to nature. The powerful engine boasts almost 40 more horsepower than the 2019 Nissan Rogue and nearly 30 more lb-ft of torque. Not only that, but the available advanced four-wheel drive means you can easily take the compact Jeep SUV from on the road to off. If you'd rather stick to being on the road and heading for a camp site, the 2019 Jeep Renegade offers as much as 50 cubic feet of cargo seat when the rear seats are folded flat.
Of course, heading for the wilderness isn't the only thing you'll be doing in your new car, and the 2019 Jeep Renegade works as an on-road, everyday vehicle as well. The rear seats have more leg and hip room than in the 2019 Nissan Rogue, meaning a more comfortable carpool. And with available Apple CarPlayTM and Android AutoTM, it's easy to stay connected while driving.
There's no one model that's perfect for everybody, but if you want to combine a comfortable, enjoyable on-road ride with the off-road abilities that Jeep vehicles are famous for, you can get it all in a 2019 Jeep Renegade. Learn more about this compact, exciting SUV when you talk to one of our Jeep dealers in VA. Chesapeake drivers can find the 2019 Jeep Renegade at Hall Chrysler Dodge Jeep RAM Virginia Beach.