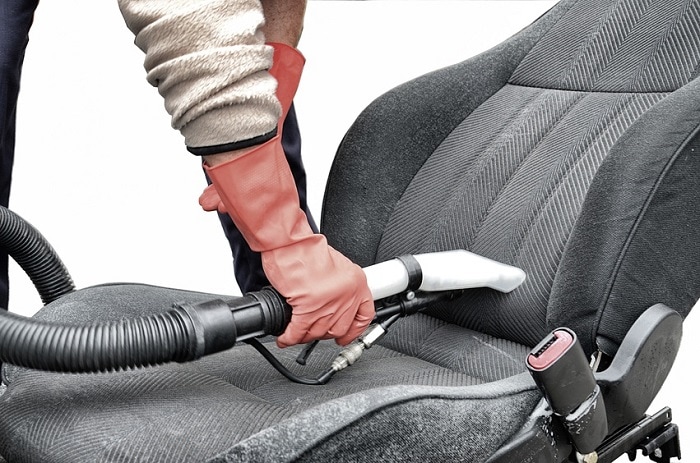 Here in Virginia, our winters aren't nearly as harsh as they are in some parts of the country. But with the days getting longer and the official first day of the new season almost here, this is still the perfect time to think about doing some spring cleaning. And when it comes to your RAM, Jeep®, Dodge, or Chrysler model, that can mean a few things.
The first step in getting your vehicle ready for the spring is to take care of any maintenance tasks you might have let slide during chillier weather and a busy start to 2019. It could be as simple as an overdue oil change, but there are a couple other things we suggest taking a look at as well. Our Chrysler, Jeep, RAM, and Dodge service center can help you with overdue tire rotations and wheel alignments, as well as checking your battery to see if it's time for a new one.
You'll also want to look forward a little bit with your spring cleaning. Temperatures are rising, and you'll want to prepare for that before the true heat of a Virginia Beach summer arrives. Make sure your coolant levels are good to protect your engine, and let our service technicians take a look at your AC to ensure a cool, comfortable ride during warmer weather.
Once you've covered maintenance and preparing for spring and summer temperatures, the last thing left to do for your spring cleaning is to clean! Take a few minutes on a nice day to vacuum out accumulated dirt from the winter and wash your car. With a little maintenance and a freshly cleaned vehicle, you'll feel like you're driving a brand new RAM truck or Jeep Cherokee. Chesapeake, VA, and other Virginia Beach area drivers can visit our service center at Hall Chrysler Dodge Jeep RAM Virginia Beach to jump start their spring cleaning and get ready for the new season!