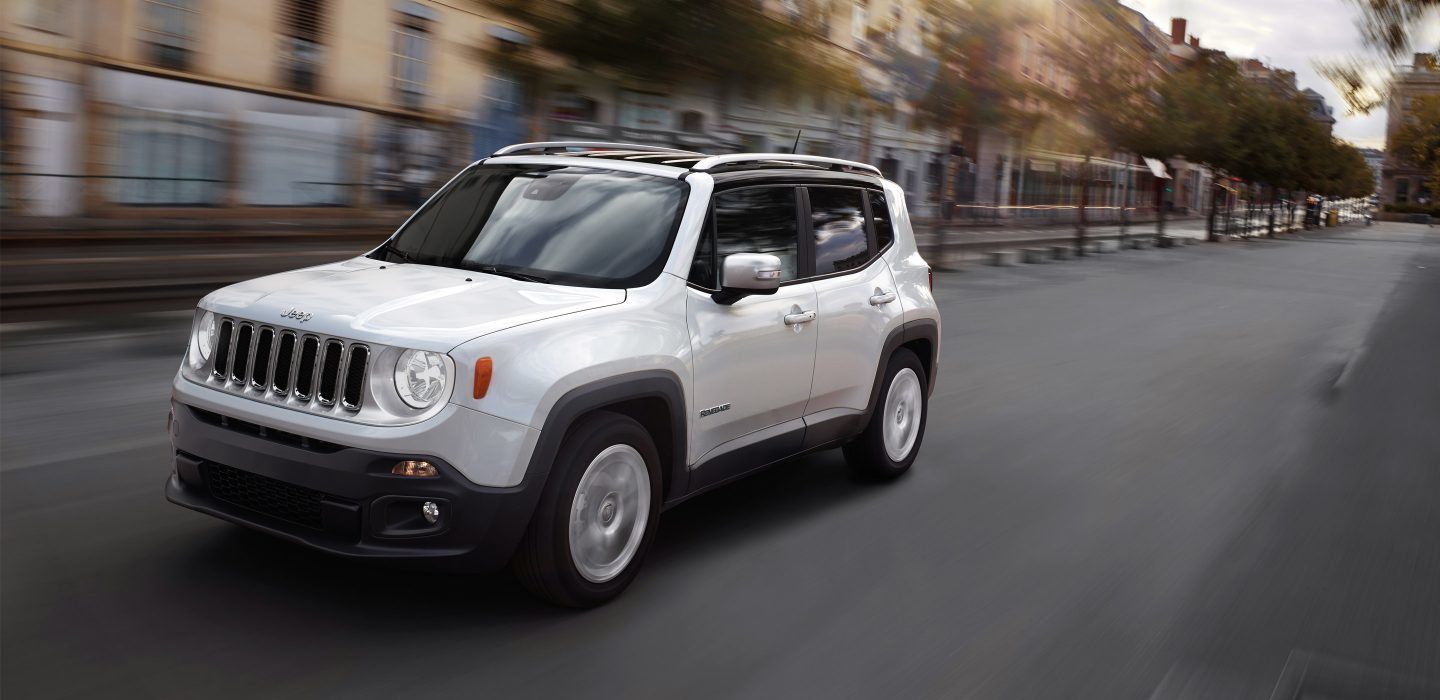 If you're looking for new and used cars in Virginia Beach, our staff at Hall Chrysler Dodge Jeep® RAM Virginia Beach can help you find something that meets all of your automotive expectations. Two of the top sellers at our dealership are the 2018 Jeep Renegade and the 2018 Jeep Cherokee. Both of these cars are very different, yet they appeal to the same kind of Jeep driver.
The new and game changing versus the tried and true: the Jeep Renegade and the Jeep Cherokee stand at two ends of the Jeep brand. For one, the Jeep Renegade entertains the practical Jeep driver, one who may live on a budget, but wants something capable off the road as much as it is on the road. Meanwhile, the Jeep Cherokee is everything that is great about Jeep: size, comfort, and rugged.
Put head to head, you have two SUVs that have distinct differences. The Jeep Renegade is smaller compared to the Jeep Cherokee, however, both cars have similar amounts of cargo space and leg room. The Jeep Cherokee has more power beneath its hood than its smaller counterpart, which really matters when out on the road. That said, this added power and size comes at a drawback, as the Jeep Cherokee is often far more expensive than the Jeep Renegade, which typically sits lower in price than all other Jeep models. While the Jeep Renegade may be cheaper, it is still the kind of high-quality well-built SUV that one can expect from Jeep, and in its Trailhawk® edition offers plenty of bells and whistles that help it stand against something like the Jeep Grand Cherokee.
At the end of the day it all comes down to preference. Would you rather spend less money; or do you want something that is truer to the classic Jeep look? Regardless of which you choose, our staff at Hall Chrysler Dodge Jeep RAM Virginia Beach can help you get behind the wheel of each of them, so you can judge the difference first hand.