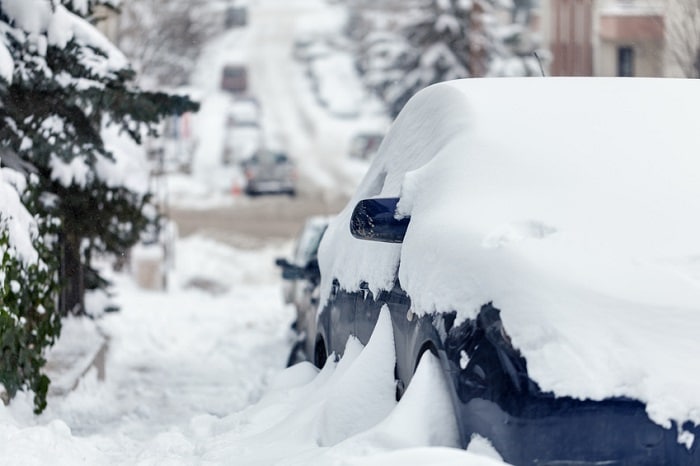 If you're looking for a new or used car in Virginia Beach, you can look no further than our showroom at Hall Chrysler Dodge Jeep® RAM. While our priority is your satisfaction behind the wheel, we also care about your safety while you're out on the road this winter season.
Winter is almost here, and while this can mean festive decorations and holiday gatherings, it can also mean colder temperatures and dangerous road conditions. For one, with the rain and the snow, you can expect roads to be slippery, which means tire traction should be made a priority. Before the worst of winter hits, take the time to check the tread levels on your tires. If your tread is too low, you might want to purchase new tires, to avoid spin out when the winter storms hit. It's also a good idea to pack a set of warm clothes or blankets just in case you find yourself stranded on the side of the road. A little survival kit can come in handy too, especially if you find yourself stuck for multiple hours at a time. You should also consider swapping out your car's oil, as winter grade oil has a lesser chance of freezing when the temperature drops. Most of all, it helps to have the skill and guidance of a service team. While you can do a lot of the winter prep on your own, a team of mechanics can examine your car from top to bottom to make sure that it is truly winter-ready.
Our team of skilled mechanics at our Chrysler dealership in VA are ready and willing to make sure your vehicle is prepared to take on the winter weather. Visit our dealership today to get a thorough evaluation and learn more about how you can stay safe out there this winter.