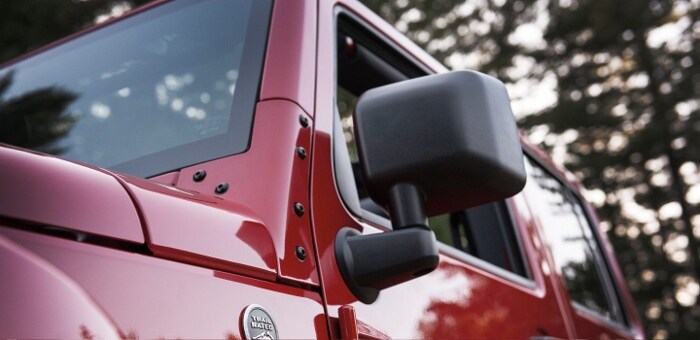 Here at, Hall Chrysler Dodge Jeep® RAM of Virginia Beach, we are committed to offering our customers the best of the best. As one of the major Jeep dealers in VA, we are as excited as the rest of the world about building rumors about the 2020 Jeep Wrangler having a plug-in Hybrid option.
A hybrid Jeep Wrangler can be quite wild to imagine. That said, there is more and more evidence proving that Jeep wants to add fuel-efficiency to their flagship SUV. As it stands now, the Jeep Wrangler line has never been known for fuel-efficiency, with the 2019 model getting a meager 17 city and 25 highway. If you want a rugged Jeep that is more fuel conscious, you might have to opt for the Jeep Cherokee or the Jeep Renegade.
With the introduction of a plug-in hybrid powertrain, the 2020 Jeep Wrangler may satisfy all kinds of Jeep SUV drivers. There is proof that Jeep is already leaning towards more eco-friendly designs, with the introduction of a new eTorque hybrid system in the 2019 Jeep Wrangler. It would also be a smart move for Jeep, especially as the world becomes eco-friendlier and conscious of carbon footprints. The rumored hybrid Jeep Wrangler will allow drivers the option to use the hybrid mode when desired, which means trail-hungry Jeep Wrangler drivers can still have the same power and versatility while out on the dirt.
While the hybrid Jeep Wrangler is far and away from hitting the market any time soon, we are highly anticipating its arrival. Until then, we offer plenty of Jeep brand vehicles that are worth test driving. We can help you experience the power and versatility of the Jeep Wrangler first hand, and get you excited for the 2020 hybrid release.