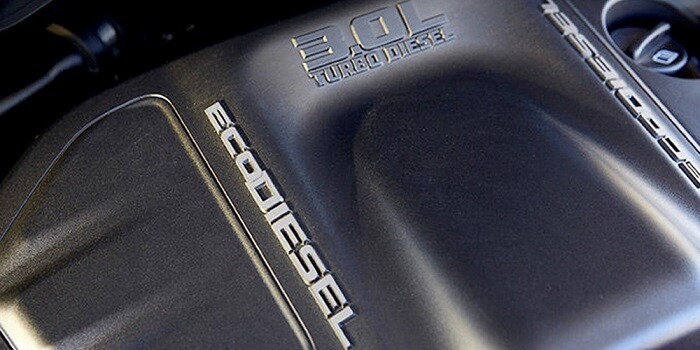 After poring over financials and internal documentation, the Financial Times is making an interesting prediction: FCA US LLC will stop selling diesel cars and SUVs in the US by 2022. Confirmation won't come 'til the company announces its next four year plan on June 1, but if you're wondering what's behind the change and how it'll affect the selection at Hall Chrysler Dodge Jeep® RAM Virginia Beach, we can fill you in a bit.
Why the Change?
Diesel cars are in decline in nearly every market, and weren't very popular in the US to begin with. Combine that shrinking market share with emissions standards that get tighter with every passing year, and it's clear that it's time for a shift in priorities. Specifically, PZEV (partial zero emissions vehicles) like hybrids, and EVs (electric vehicles). The money that would have been spent updating diesels is going into further R&D instead.
What Changes?
For some people — specifically, those who choose diesel for their new RAM trucks because they need the added power — nothing changes. As for car and SUV buyers, only a few die-hard diesel adherents will notice the difference. The same vehicles, with the same quality, will still be available. If anything, this could accelerate the choices and wider availability among low-emissions vehicles.
That brings us to perhaps the most important point: for all that changes, one thing remains consistent: you'll still be able to rely on the brands at Hall Chrysler Dodge Jeep RAM Virginia Beach to deliver the same quality and reliability they always have, no matter what's under the hood. So if you're looking to lease or buy a new car in Virginia Beach, visit your Chrysler dealership near Portsmouth VA at 3152 Virginia Beach Blvd., today.