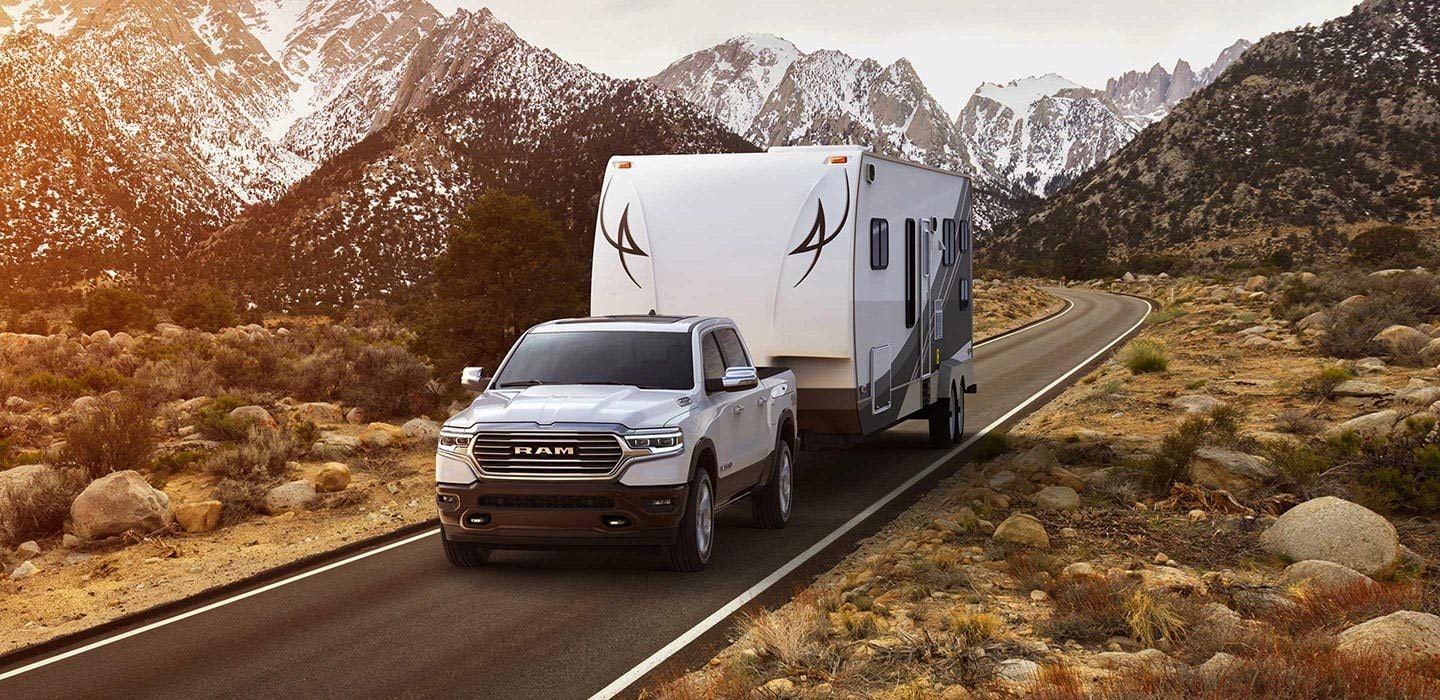 With the work-ready 2019 RAM 1500 now available at Hall Chrysler Dodge Jeep® RAM Virginia Beach, we think this is a good time to remind Norfolk drivers of some towing basics with their RAM truck.
Truck Weight Ratings
Finding the towing capacity on your new RAM truck is as simple as checking the VIN plate on the driver's side door. It has the VIN, but also suggested tire pressure, and key capacities like axle weight (GAWR), gross vehicle weight (GVWR) and gross combined weight (GCWR).
Those weight ratings are determined by a number of variables. These include the presence of a tow package, your cab and box configuration, and the truck's powertrain and driveline. Payload capacities range from 1,180 to 2,320 pounds, with towing capacities ranging between 6,640 and 12,750 pounds. For help finding the right configuration for your needs, speak to your RAM dealer.
Trailer Weight Ratings
Your trailer has a VIN plate just like your RAM truck. The important number here is the trailer's GVWR or GTWR (Gross Trailer Weight Rating), which lets you know how much of a load the trailer is capable of handling safely.
Loading Your Trailer
How much you're carrying matters, since overloading damages your powertrain and your truck. But how you load matters too. Make sure you've loaded evenly, distributing weight in a way that ensures safety. Also make sure your load is properly secured so you don't risk damaging your cargo or endangering fellow drivers.
RAM trucks' versatility means plenty of possibilities. It also means numerous challenges, especially when you're unfamiliar with towing. Luckily, your RAM dealer serving Norfolk is here to help, and you can find even more useful info on the RAM trucks website. Visit Hall Chrysler Dodge Jeep RAM Virginia Beach at 3152 Virginia Beach Blvd., for all things related to your RAM truck, including sales, finance, and service.