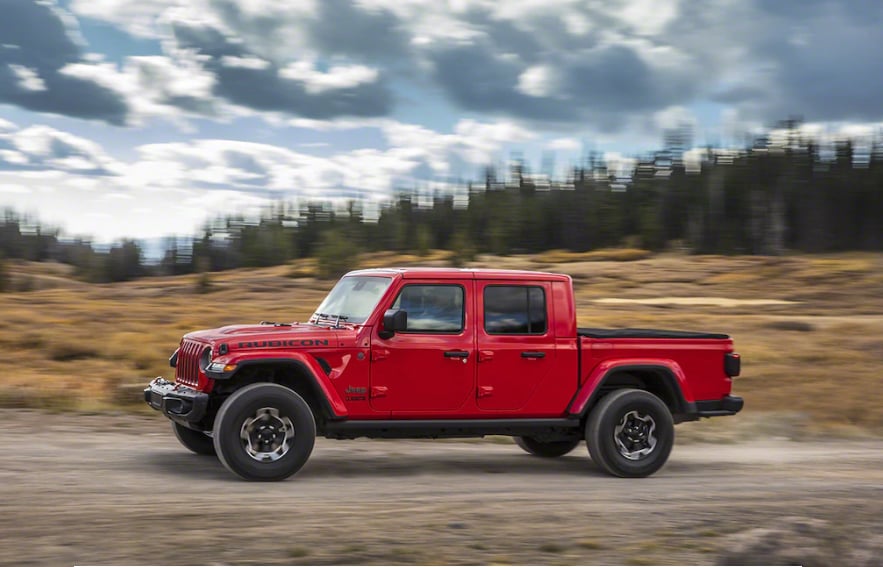 Our team at Hall Chrysler Dodge Jeep® RAM is committed to both our customer's satisfaction and keeping them in the know with the latest in automotive news. In the spirit of that, we're excited to share the news that Jeep will be releasing a pickup truck in 2020.
Charmingly named the Jeep Gladiator, this Jeep brand pickup truck was announced at this year's LA Auto Show to quite a bit of shock and awe. It's been some time since Jeep developed a pickup, the last model being the Jeep Comanche which was dropped in 1992. Although, its clear that the Jeep pickup is back. Looking a lot like it's flagship cousin, the Jeep Wrangler, the Jeep Gladiator sports a five-foot truck bed, 4x4 off-road capability, and enough power to compete with some of the most well-known truck brands. The Jeep Gladiator is expected to boast a 3.6-liter Pentastar® V6 engine, giving drivers an impressive 285-horsepower, and 260 lb-ft worth of torque. There are also rumors that later generations of the Jeep Gladiator will come with an EcoDiesel and a plug-in hybrid option.
Regarding tow-capability, this truck can move 7,650 pounds, delivering the kind of tow-power that pickup drivers have come to expect. Equipped with Jeep's famous 4x4 systems, the Jeep Gladiator will blend seamlessly into the Jeep family lineup. With the Jeep Gladiator, the Jeep Cherokee won't be the only Jeep SUV with sizeable amounts of cargo space.
Unfortunately, the Jeep Gladiator isn't expected to hit the market for some time. That said, you can satisfy your Jeep craving by test driving one of our many impressive Jeep brand vehicles. Visit our Virginia Beach, VA showroom today to get a first-hand feel of the power and rugged versatility of a Jeep.