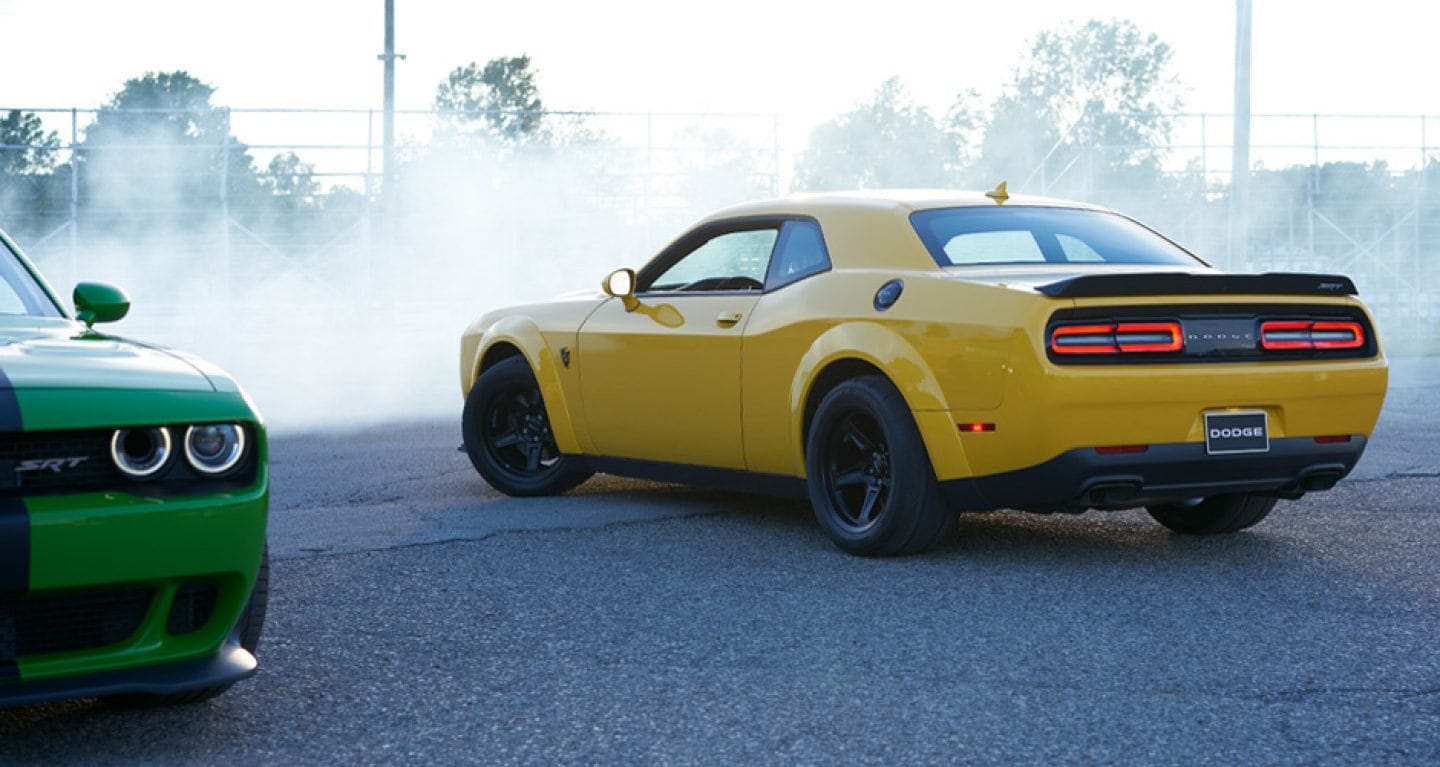 They're calling it The Ultimate Last Chance, and the name couldn't be more fitting. Two iconic Dodge cars are going on the auction block, each the last of its breed. Both will go to one fortunate — and likely very rich — buyer. And that buyer will be supporting a great cause at the same time. Don't have deep pockets? Hall Chrysler Dodge Jeep® RAM Virginia Beach has some compelling alternatives.
First, let's look at the cars up for auction. The first is the very last Dodge Viper ever built. Originally intended as a museum piece, it's going on the block next to the 3,300th (and last) Dodge Challenger Demon. The two cars are a package deal.
Their buyer won't be the only one who'll walk away happy. The cars are being auctioned as part of a partnership between nonprofit organization, The United Way, and FCA US LLC, who will donate the proceeds from the auction to benefit the charity's mission.
The company has done this before. In 2012, they did the same with the first car of the final Dodge Viper production run. That car sold for two million dollars, as did the very first Dodge Challenger SRT Hellcat two years later. The auction in June is expected to either match or exceed that sum.
You probably can't hit your friends up for a quick four million dollar loan. And as much as we'd love to help, we can't offer financing from Chrysler Capital because these aren't being sold through your Virginia Beach Dodge dealership.
That doesn't mean you're high and dry if you want a great new Dodge car. You don't even have to buy new — you can lease if you'd rather, or browse our pre-owned inventory. And you won't even have to trek to an auction in Connecticut. Just visit Hall Chrysler Dodge Jeep RAM Virginia Beach at 3152 Virginia Beach Blvd.